tlk.io
tlk.io is a great little service that provides chat facilities online. We've always wanted to increase the communication for players on toepoke, so naturally we've repurposed it.
Setup
Next time you visit toepoke.co.uk you'll be prompted for your nickname: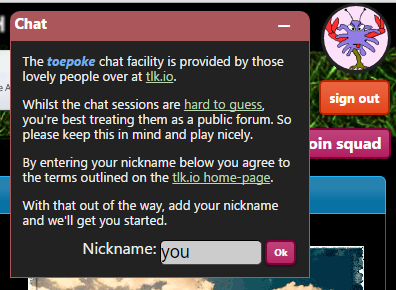 Simply enter your chosen nickname and you're setup. You can change your nickname at any time from your profile.
Having a chat
Once your nickname is setup you'll see the chat window appear*.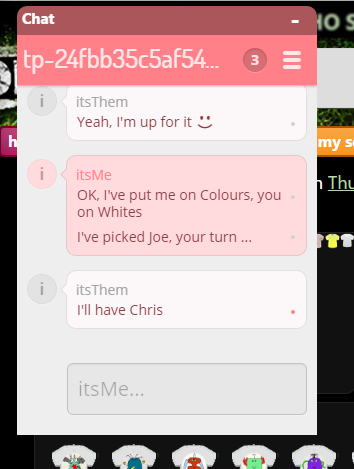 I've been using it to have captains pick sides

Find out more …
Have a read of the tlk.io website for more tips and tricks.
Until next time!
Team TP.
* If you're a member of multiple squads, you'll only see the chat window on squad and match screens. This is so we know who you're wanting to chat with.